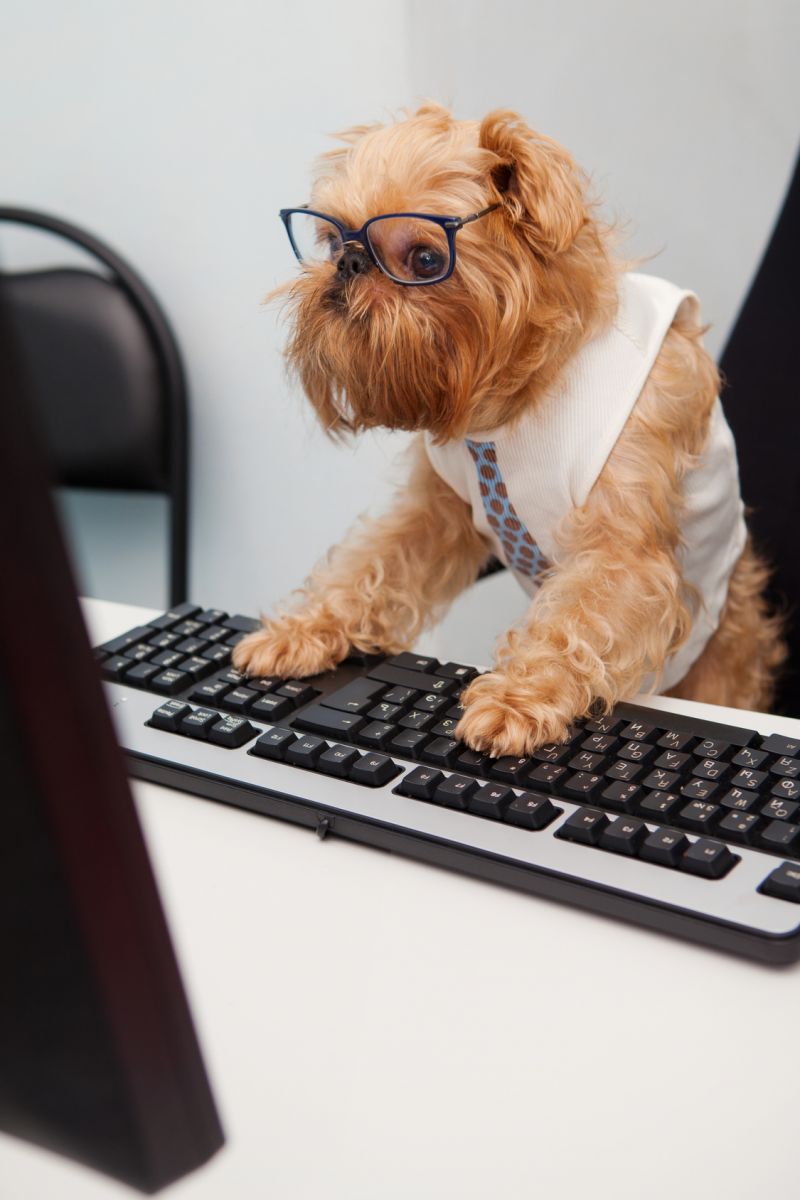 Work like a Dog Day has some entrepreneurs and small business owners confused. After all, every time we check on our beloved canines, there seems to be more dozing and less doing. However, August 5th is the day we honor the hardest working among us, and that includes entrepreneurs and small business owners who have to work extra hard to sustain their enterprises.
Let's look at how entrepreneurs pour their souls into running small businesses, including a glimpse at how toll free numbers can make running small businesses a bit easier.
Running a Small Business Website
Entrepreneurs must overcome obstacles to compete with large corporations that have the resources and expertise to sell products and services. Small business owners must promote their businesses online in order to compete with larger companies. Running a small business website requires entrepreneurs to implement Internet marketing strategies that include content, social media, and video marketing. Savvy small business owners write blogs that help their customers solve problems, as well as recruit guest bloggers to enhance content.
Entrepreneurs in the Trenches
Entrepreneurs work like dogs because they are involved in every facet of running their small businesses. The heroic like effort includes providing superior customer service, closely monitoring inventory, receiving products, and maintaining clean stores. Although the most successful small business owners understand how to delegate, they cannot avoid working side by side with their teams to ensure smooth operations. At the end of the day, entrepreneurs close daily transactions, balance the books, and respond to customer queries they received via email or their toll free numbers.
Work Less like a Dog with Toll Free Numbers
Acquiring toll free numbers reduces the amount of stress placed on small business owners. You can set up memorable toll free numbers to handle sales transactions and customer service issues. The benefits of acquiring toll free numbers go beyond reducing your workload. Toll free numbers also establish your brand in the marketplace by helping your small business create the type of credibility that produces customer trust. Best of all, acquiring a toll free number provides entrepreneurs with the greatest return on their marketing investment.
Get Started
Take a bow on August 6th to recognize your hard work. Then, learn about the enhanced services Custom Toll Free provides for small business customers. Working like a dog can get you noticed, but so does acquiring toll free numbers to reduce the amount of work you have to perform each day. Contact us online or by calling our catchy toll free number at 1-800-CUSTOMIZE.
© Okssi - Fotolia.com