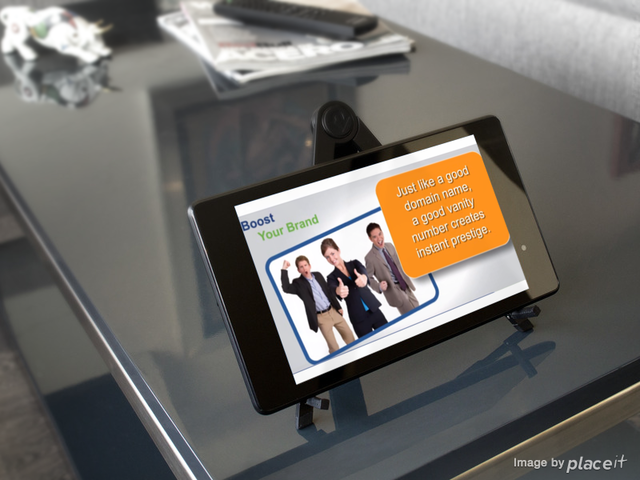 Entrepreneurs and small business owners understand how toll free numbers increase customer counts by establishing a brand presence in the community. They learn about the benefits and enhanced services that augment the value of utilizing a toll free vanity number to handle special promotions, customer service queries, and generate small business growth.
When it comes down to deciding on a toll free vanity number, many small business owners still have questions about how it all works. Here are five FAQs about toll free numbers that small business owners are dying to know.
How Do the Minutes Work?
Every small business owner receives 100 minutes per month for each account created. The minutes automatically reset at the first of each month and do not roll over to accumulate the following month. You are notified whenever your small business toll free vanity number account approaches the 100-minute mark. All incoming toll free vanity number calls count towards the 100-minute allocation and you monitor your usage by accessing the free online account manager tool.
Can I Use More Than Seven Digits?
The longer word does not require customers to type every digit. For example, if a customer types in the first seven digits in CUSTOMIZE to contact Custom Toll Free, the toll free vanity number begins to ring on our end. Extra letters in long toll free numbers represent trailing digits and only enhance customer recognition of your small business.
What Does "Just My Area" Mean?
Once you select toll free numbers for your small business, you then must select your service area. Your service area comprises of the area codes from which you receive toll free vanity number calls. Nationwide service means you receive your number throughout the continental United States. You can also choose "Just My Area," which requires you select the area codes that allow customers to access your toll free vanity number.
Do I Own My Toll Free Vanity Number?
When small businesses participate in a shared use platform, they agree to share toll free numbers with other customers. You sign a licensing agreement that declares you do not have exclusive rights to the number. The licensing agreement ensures every user of the toll free vanity number can access the number any time. Portable numbers are also available and allow small business owners and entrepreneurs to move numbers to other carriers.
How Do I Cancel?
We value each of our customers, but we understand the business climate changes and that means you may have to cancel your toll free vanity number. If that is the case, you can send an email to Custom Toll Free's internal support team to cancel your toll free number service. You have to cancel by the 15th of the month in order to avoid incurring charges for the subsequent month. Toll free number customers receive a confirmation email that verifies the cancellation date.
Toll free numbers really come with a number of benefits for small businesses: they are easy to use, manage, and take along with busy entrepreneurs who are always on-the-go. They are also affordable and have an extremely high return on investment rate. Toll free numbers are no doubt the missing key to a successful marketing strategy a successful small business growth.